Airport Transfer
Dusseldorf
& Patient Transport
Do you want to travel by plane privately or on business and get to the airport comfortably, punctually and stress-free?
We will pick you up from your home or office on time and shuttle you to the airports on time
After your return, we will be waiting for you at the airport and take you home safely and reliably or to your desired destination.
Airport Transfer Dusseldorf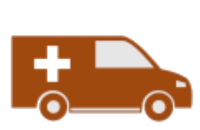 Krankentransport
Fahrten zur Chemotherapie
Fahrten zur Strahlentherapie
Fahrten zur Dialyse
Verlegungs- oder Entlassungsfahren
Reha-Fahrten & Kurfahrten
Konsilfahrten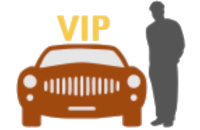 Limousinen VIP Service
Professionelle Fahrer
Flugverfolgung
Gratis Wartezeit
Feste Preise
Mehrsprachige Fahrer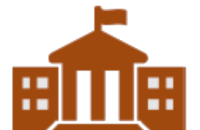 Messe und Hotel Shuttle
Einzelfahrten
Gruppenfahrten
Vip-Fahrten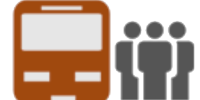 Airline und Crew Shuttle
Abholung Flughafen-Vorfeld
Abholung Flughafen-Düsseldorf-Tor1
Shuttle-Service vom Flughafen zum Hotel
Abfahrt vom Flughafen Düsseldorf und allen anderen Flughäfen europaweit
Events und Corporate
Professionell
Zuverlässig
24 Stunden Service
Deutschland
Holland
Beligien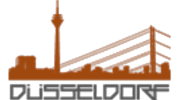 Touristik und Sightseeing
Sehenswürdigkeiten
Unterkunftsverzeichnis
Gastronomie
Shopping
Stadtrundfahrt
7 CORE VALUES
This makes us the best transport company in the region
WORLD-CLASS CUSTOMER SERVICE
CLEAN AND WELL-KEPT VEHICLES
INNOVATIVE USE OF TECHNOLOGY
7 CORE VALUES this makes us the best transport company in the region
WORLD-CLASS CUSTOMER SERVICE
CLEAN AND WELL-KEPT VEHICLES
INNOVATIVE USE OF TECHNOLOGY
PUNCTUALITY AND ACCURACY
SELF DEVELOPMENT
SAFETY AS A TOP PRIORITY
PROFESSIONAL DRIVERS
I couldn't be happier with the transportation you performed. It was great and your car was amazing. Thank you for your great service and I will continue to recommend you all to friends and family.
Jochem Weiß
Great experience with this company. I have used many others in Frankkrut but this was by far the best. You made our journey so easy. Great customer service, wonderful drivers and by far the best and cheapest transportation company I have ever used. Thanks very much!
Malwine Roth
I hired Flughafentransfer Düsseldorf to pick me up at the airport with their limousine. I had just returned from a long trip in England and was very tired. The driver was on time and extremely polite and I had no problems at all. Good service!
Rikert Waltz
This is the best service I've had so far. The driver was on time and very helpful, he knew the city well. His skills helped avoid traffic jams. I will recommend Dusseldorf airport transfer to all my friends!
Elisa Tiedemann
MAIN FEATURES
Design your trip with us according to your wishes
Safety first
Experienced staff and professionally trained chauffeurs
Reasonable price
We can offer you the right vehicle at the right price that fits your budget
Largest Fleet
We offer an extensive fleet of vehicles.
Nationwide service
We offer our transport services nationwide